NOVA


The digital dining table unique in the world
Make each flight a unique experience!
Demonstrating our team's expertise in mechatronic systems for cabin interiors, our innovative digital table NOVA energizes first class and VIP seats.
Based on the observation that today's dining tables are passive elements in the passenger environment, we have chosen to develop a product that will create new opportunities through interactivity. The NOVA table aims to anticipate the new expectations of travelers by offering innovative features not yet available in the world of commercial aviation.
The table adapts to the ambiant lighting of the seat and the cabin thanks to the integration of a optical fiber all around its surface. Synchronized with the central system, it informs the passenger throughout the flight.
Each of the table's movements can be controlled independently using intuitive controls located on the touch screen. Position your table with your fingertip!
With its ergonomic touch surface, entertainment has never been easier. Take advantage of the management of the anbiant light, the services available on board, a space dedicated to work and entertainment, in just one click.
A space dedicated to your activities
The touch screen integration opens up numerous opportunities between the passenger and their seat. Interactions with your meal and drinks, synchronization with your phone to work or be able to choose your video or audio entertainment. Here are some examples of the functionalities offered by this integrated screen.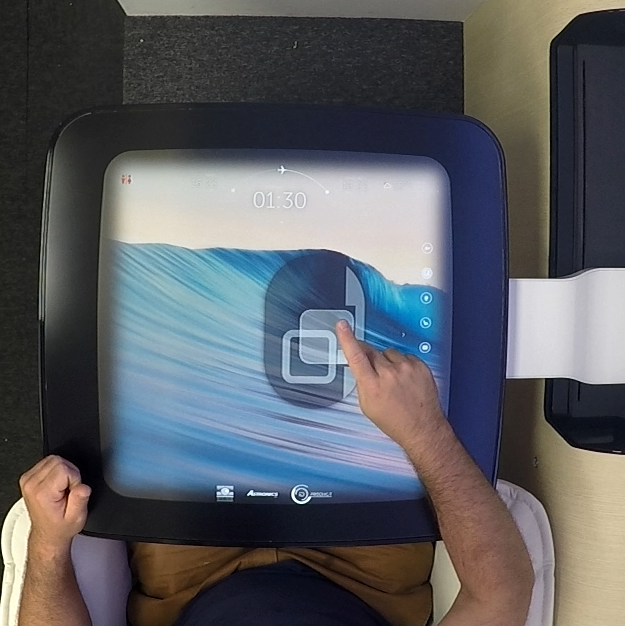 Thanks to these motorized movements, the table is positioned exactly according to the flight phases around the passenger. The integrated touch screen allows you to directly indicate the desired destination of the table. The system automatically adapts to reach this position. Traveling has never been so easy and enjoyable with the NOVA digital table.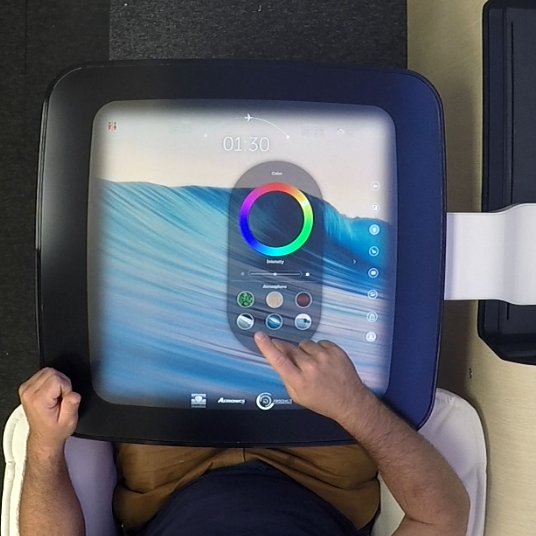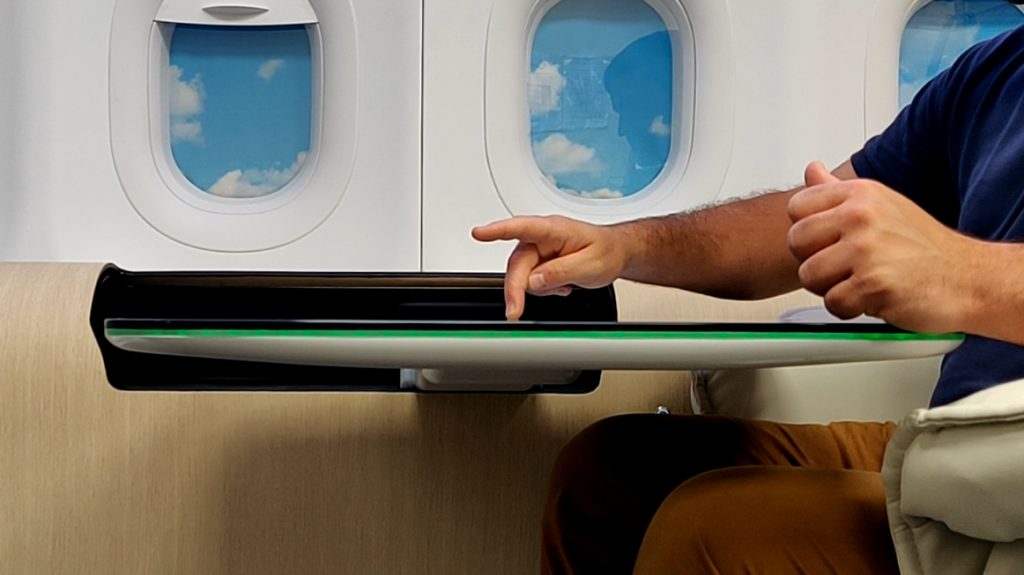 An atmosphere designed for you
With NOVA, you have control. Select a color, soothing or warm. Create your own atmosphere with our customizable light strip.