An innovative dining table offering a large usable surface as well as a reduced footprint once stored in the seat armrest. Its innovative kinematics give it great perceived quality.
The innovative dining table for VIP passengers!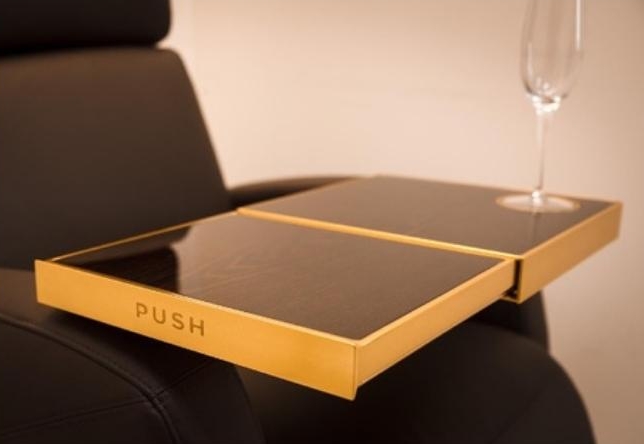 ECLIPSE deploys from the passenger seat armrest in a completely integrated manner. Once placed in front of the passenger, the main tray, equipped with a magnetic glass holder, can be used as a cocktail table. Without having to move what has been placed on this first tray, a second tray slides automatically from the inside then rises to practically double the surface area offered to the passenger. This innovative deployment mechanism allows ECLIPSE to offer a completely flat surface with very high rigidity.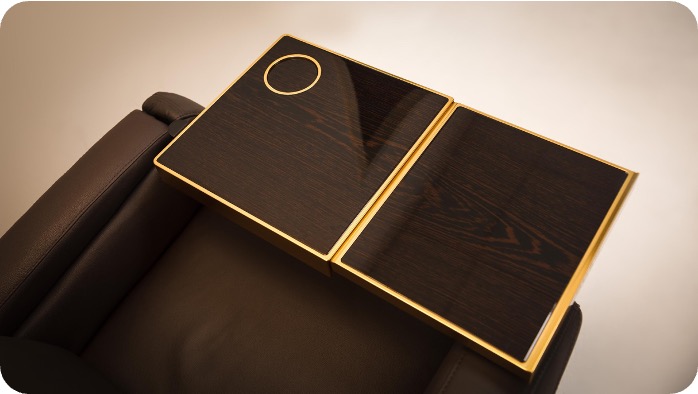 Reliable, lightweight and ergonomic
ECLIPSE is also designed to allow the passenger to position the table according to their needs for more ergonomic use. The table can also free up space in front of the passenger so that they can easily leave their seat.
This innovative table is easily and quickly customizable to adapt to the requirements of the VIP furnishing market.